Welcome to Monaco Sports and Management S.A.M.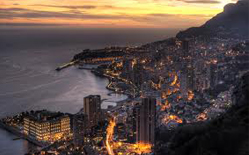 MSM operates as a multi-family office. We are a management advisory firm that typically serves high-net-worth clients and their families. We offer a complete outsourced solution to managing finances, accounts, cash flow, company secretarial, acquisitions, expatriate residence, offshore trusts, tax planning, asset purchases, insurance, sponsorship, property management, philanthropic foundations, wealth transfer and other bespoke services.
We have gained experience and trust by working with high net-worth individuals and their families for more then 25 years. Our clients require a high level of confidentiality, professionalism, trust and close personal relationship with their advisors.
The Monaco office was founded by IMG, the world-renowned sports management group. Catella, a division of the IKEA Group, acquired IMG's European Financial Advisory division in 2005.
In December 2010, after a management buy-out, the company was renamed Monaco Sports and Management S.A.M. Many of our clients are top sports personalities, but now a similar number are senior corporate executives or successful entrepreneurs and their families.
Our team of specialists in conjunction with our proprietary technology, communication and compliance platforms have over many years successfully managed the wealth of our clients.